I see so many awesome food ideas and recipes on Facebook and I never can find them when I want them. So I am adding this blog post that I will update as needed with some of my favorites. All in one place, helps my scattered mind LOL. Feel free to take, share, or comment w/ a new link to something if you like!
Stuffed Jalapeños!
Ingredients:
1 lb ground HOT sausage
22 jalapeños

1- 8 oz block cream cheese, softened
1 cup grated Parmesan cheese

Directions: Preheat over 425. Cook sausage until browned. Set aside. Mix cream cheese with Parmesan cheese. Add cooked sausage and mix well. Rinse jalapeños. Cut each jalapeño lengthwise and remove seeds. Stuff jalapeños with sausage mixture. Cook for 20 minutes until tops are golden brown (I always cook mine on my large bar pan).

Source: www.facebook.com/cookingwithbb
~~~~~~~~~~~~~~~~~~~~~~~~~~~~~~~~
3/4 cup flour
3/4 teaspoon baking powder
1 tablespoon Italian seasoning
2 teaspoons of red pepper flakes (optional)
3/4 cup whole milk
1 egg, lightly beaten
1 cup shredded mozzarella cheese
1/4 cup grated Parmesan cheese
1 cup cubed cooked and crumbled bacon
1/2 cup store-bought pizza sauce
Preheat oven to 375 degrees. Lightly grease a 24-cup mini muffin pan and set aside.
In a large bowl, whisk together flour, baking powder, Italian seasoning, salt and red pepper flakes.
Stir in the egg and milk, mozzarella, Parmesan and bacon.
Pour the mixture equally into the mini muffin cups. Bake 20-25 minutes.
Warm the pizza sauce in the microwave or on the stove. Serve with the puffs.
thanks to:
http://www.blogher.com/bacon-pizza-puffs-make-your-kitchen-even-more-inviting
~~~~~~~~~~~~~~~~~~~~~~~~~~~
MINI FALL PUMPKIN PIE CROISSANTS
These start with 2 tubes of Pillsbury refrigerated crescent rolls. Roll each crescent roll out and cut lengthwise in 2. This recipe will make 32 mini croissants. Each croissant will get a generous teaspoon of this luscious cream cheese pumpkin pie filling:
4 oz. (1/2 block) of softened cream cheese

1 cup of canned pumpkin (not pumpkin pie filling)
1 – 2 T pumpkin pie spice (adjust to taste)
3 – 4 T sugar (granulated or powdered; adjust to taste if you want the filling sweeter)

Beat the above ingredients together until fluffy and creamy and spread about one teaspoon of filling over each triangle of dough.
Mix together 4 T sugar and 1 T pumpkin pie spice and roll each pumpkin pie croissant in it!Bake at 375* for about 13-15 minutes (this time is for on a baking stone) – you want them to be lightly browned and the dough baked through.
~~~~~~~~~~~~~~~~~~~~~~~~~~~~~
1 cucumber
1 lemon
1 or 2 oranges

2 limes
1 bunch of mint

Slice them all and divide the ingredients between four 24 oz water bottles and fill them up with filtered water. Drink daily Not only does this taste delicious and help flush fat, but it also counts toward your daily water intake!

Lemons: Help in the absorption of sugars and calcium and cuts down your cravings for sweets.

Cucumbers act as a diuretic and flush fat cells. It is alkalizing to the body (if you have an alkaline body, no diseases can live there), and increase your energy levels.
~~~~~~~~~~~~~~~~~~~~~~~~~~~~~~~~~~~~~`
Pumpkin Snickerdoodles~ What you will need:
For the cookies:


3 3/4 cups flour
1 1/2 teaspoons baking powder
1/2 teaspoon salt
1/2 teaspoon ground cinnamon
1/4 teaspoon ground nutmeg
2 sticks unsalted butter, room temperature
1 cup sugar
1/2 cup dark brown sugar
1 cup pumpkin puree
1 large egg
2 teaspoons vanilla extract

For the coating:

1/2 cup sugar
1 teaspoon ground cinnamon
1/2 teaspoon ground ginger
Dash of allspice

In a medium bowl, combine flour, baking powder, salt, cinnamon, and nutmeg. Whisk together to blend. In a large bowl, beat together butter and sugars on medium speed until well combined. Next, still on medium speed, beat in pumpkin. Then, add the egg and vanilla extract. Lastly, add in the dry ingredients. Beat until combined, but do not over mix. Cover the dough, and refrigerate for one hour, until firm.

Preheat oven to 350 degrees.

Line baking sheets with parchment paper (or spray with nonstick spray). In a small bowl, mix together the sugar and spices for the sugar coating. Scoop dough (approximately 2 1/2 tablespoons) and roll into a ball. Roll the dough ball in the sugar mixture, and place on the lined baking sheet, leaving about 2 inches between each cookie. Take a drinking glass with a flat bottom and moisten with water. Dip the glass in the sugar mixture, and use it to flatten the dough balls. Re-sugar the glass as needed.

Bake the cookies for 10-12 minutes. Remove when the centers of the cookies have set. Let cool on the baking pan for approximately 5 minutes, and then transfer to wire cooling racks to cool completely.

(www.recipegirl.com/2007/11/05/pumpkin-snickerdoodles)
~~~~~~~~~~~~~~~~~~~~~~~~~~~~~~~~~~~~~~~`
Combine all ingredients except for carbonated water, let chill for two hours. When ready, top off with carbonated water and enjoy!
~~~~~~~~~~~~~~~~~~~~~~~~~~~~~~~~~~
Creamy Crock Pot Chicken Noodle Soup (no canned creamed soups in this
)
~Frisky
Ingredients
1 (32-ounce) container chicken broth
3 cups water

2½ cups chopped cooked chicken (about 12 ounces)
1½ cups sliced carrots (3 medium)
1½ cups sliced celery (3 stalks)
1½ cups sliced fresh mushrooms (4 ounces)
¼ cup chopped onion
1½ teaspoons dried thyme, crushed
¾ teaspoon garlic-pepper seasoning
3 ounces cream cheese, cut in cubes
2 cups dried egg noodles

Directions


In a 5- to 6-quart slow cooker, combine broth, water, carrots, celery, mushrooms, onion, thyme and garlic-pepper seasoning.

Cover and cook on low-heat setting for 6-8 hours or on high-heat setting for 3-4 hours. If using low-heat setting, turn cooker to high-heat setting.

Stir in cream cheese, then chicken and uncooked noodles. Cover and cook for 20-30 minutes more or just until noodles are tender.
~~~~~~~~~~~~~~~~~~~~~~~~~~~~~~
**Buffalo Chicken Cups***
((SHARE this pic so it saves on your Timeline & you can find it later when you're ready to make them))

Ingredients

12 oz of chicken (diced or shredded)
1 (8 ounce) package cream cheese, softened
1/2 cup Ranch dressing
1/2 cup Buffalo wing sauce (Frank's is the brand I like)
1 cup shredded cheddar cheese, divided
24 wonton wrappers
1/4 cup blue cheese crumbles

Directions

1. Preheat oven to 375 degrees. Spray brownie pan very lightly with kitchen spritzer.

2. In a medium bowl, combine softened cream cheese, Ranch dressing, wing sauce and 3/4 cheddar cheese (save remaining 1/4 cup for topping). You can soften the mixture slightly in the microwave if needed to make it come together. Stir in shredded chicken.

3. Start layering your cups. Begin with a wonton wrapper and press it into the bottom of each muffin tin. Spoon about a tablespoon of the chicken mixture. Top with another wonton wrapper and add another tablespoon of chicken mixture. Sprinkle with remaining cheddar cheese and a little blue cheese.

4. Bake for 18 minutes or until edges are brown. Check cups after 10 minutes into cooking and if edges are browned cover the cupcakes with foil for the remaining cooking time.

5. Remove from oven and let cool for 5 minutes. To remove, use a knife to loosen the edges then pop each cup out.
~~~~~~~~~~~~~~~~~~~~~~~~~~~~~~~~~~~~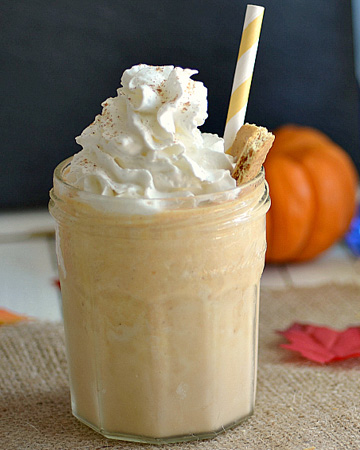 Bozzy pumpkin pie milkshake
Ingredients:
About 2-1/2 cups low-fat vanilla ice cream
1/3 cup Pinnacle Pumpkin Pie vodka
1-1/2 tablespoons brown sugar
1/2 cup pumpkin puree
1/2 teaspoon pumpkin pie spice
1 graham cracker, cut into bite-size pieces
Whipped cream
Directions:
Place all of the ingredients (minus the graham cracker) into a blender. Blend on low until mixture is creamy. If too thick, add additional creamer or vodka. If not thick enough for you, add additional vanilla ice cream.
Garnish milkshakes with whipped cream, pumpkin pie spice and graham crackers. Enjoy
~~~~~~~~~~~~~~~~~~~~~~~~~~~~~~~~~~~~~~~~~~~~~~~
Ingredients:

1 bag 26 oz. frozen hash browns
12 eggs
1 cup milk
1 tablespoon ground mustard
1 16 oz. roll sausage
maple, sage or regular sausage.
Salt and pepper
16 oz. bag shredded cheddar cheese

Directions:
1. Spray crock pot and evenly spread hash browns at the bottom.
2. Crack 12 eggs in a large bowl.
3. Mix well (and slowly) using a whisk.
4. Add the milk.
5. Go ahead and sprinkle in the ground mustard. This might sound like a weird ingredient, but I've come to love (and use) this in most of my recipes.
6. Add plenty of salt....
...and lots of fresh pepper. Mix well and set aside.
7. Cook the sausage on high heat, drain and set aside.
8. Add sausage on top of hash browns.
9. Is this enough cheese? Maybe? Probably. Throw the whole big bag in there.
10. Mix it up well. Or good, depending on where you're from.
11. Pour the egg mixture over everything in the crock pot. Using a wood spoon, even everything out so it's spread evenly.
12. Turn the crock pot on low for 6-8 hours.

Some fun variations of this recipe. Before cooking (during prep) you can add:

chunks of sourdough bread
diced chiles
salsa
diced green onions
(Source: http://www.alattewithotta.com/2010/11/crock-pott-recipe-egg-brunch-casserole.html)
~~~~~~~~~~~~~~~~~~~~~~~~~~~~~~~~~~~`
Ingredients:

-2 cans Pillsbury butter crescent rolls
-2 (8oz) packages cream cheese (softened)
-1 cup sugar
-1 teaspoon vanilla
-1/4 cup butter (melted)
-Cinnamon & sugar (I used about 1/4 cup sugar and 1 tbs cinnamon)

Instructions:
Unroll and spread 1 can crescent rolls on bottom of un-greased pan. Combine softened cream cheese, sugar, and vanilla. Spread mixture over crescent rolls. Unroll and spread remaining crescent rolls over mixture. Spread melted butter over the top and sprinkle with cinnamon and sugar. Bake at 350 degrees for 20-30 minutes
~~~~~~~~~~~~~~~~~~~~~~~~~~~~~~~~~
1 15 oz can pumpkin puree
1/2 cup sugar
1/4 cup brown sugar
2 large eggs
1 teaspoon vanilla extract
3/4 cup evaporated milk
2/3 cup all purpose flour
2 teaspoons pumpkin pie spice
1/4 teaspoon salt
1/4 teaspoon baking powder
1/4 teaspoon baking soda
Preheat oven to 350 degrees. Line 12 cup muffin tin with silicone liners, foil liners sprayed with cooking spray or just spray the cups with cooking spray. Either of these three methods will make it easy to take the cupcake out after it's cooked. Paper liners make it difficult to remove the cupcakes.
Mix the pumpkin, sugar, brown sugar, eggs, vanilla extract and milk. Add the flour, pumpkin spice, salt, baking powder and baking soda to the mixture. Fill each muffin cup with 1/3 cup of the mixture. Bake for twenty minutes and let cool for twenty minutes. Remove cupcakes from pan and chill in the fridge for 30 minutes. Top with whipped cream and sprinkle more pumpkin pie spice on top and serve. Makes 12 cupcakes.
~~~~~~~~~~~~~~~~~~~~~~~~~~
Pumpkin Better Than Sex Cake
•1 – 15 oz. can pumpkin puree (not pumpkin pie mix)
•1 – 14 oz. can sweetened condensed milk

•1 – 8 oz. tub cool whip
•½ bag Heath Bits
•Caramel Sundae Sauce

Instructions
1.In a large bowl, mix together the cake mix and pumpkin puree until a smooth batter forms.
2.Pour batter into a greased 9×13 baking dish, and bake at 350º, according to the directions on the cake mix box (approx 23-28 mins).
3.Remove cake from oven and let cool for about 10 minutes after baking.
4.Using the end of a wooden spoon to poke holes all over the top of the cake.
5.Pour the sweetened condensed milk over the cake. This should fill in the holes and soak into the cake.
6.Refrigerate for 30 minutes.
7.Remove cake from refrigerator and spread cool whip over top of cake. Sprinkle on the heath bits, and drizzle caramel over top. (I didn't think the cake needed a lot of caramel at this point so I only used about ¼ of the jar. I thinned it out first by heating it in the microwave.)
8.Refrigerate for 3-4 hours, or overnight
~~~~~~~~~~~~~~~~~~~~~~~~~~~~~~~~~~`
SLICED BAKED POTATOES!!! YES!!!!!
This will make an awesome appetizer
Preheat oven to 400 degrees (Can also do in Microwave for 6 plus minutes)
Brush both side of potato slices with butter; place them on a cookie sheet. Bake in the preheated 400 degrees F oven for 30 to 40 minutes or until lightly browned on both sides, turning once.
When potatoes are ready, top with bacon, cheese, green onion; continue baking until the cheese has melted;
Add a dollop of sour cream when done and enjoy!!
~~~~~~~~~~~~~~~~~~~~~~~~~~~~~~~~~
Texas Trash Warm Bean Dip


1 (8 ounce) package cream cheese, softened
1 cup sour cream
2 cans (16 ounces, each) refried beans
1 packet taco seasoning
2 cups cheddar cheese, shredded
2 cups monterey jack cheese, shredded


DIRECTIONS: Preheat oven to 350 degrees. Mix together cream cheese and sour cream in a large bowl. Mix in refried beans until combined. Stir in taco seasoning.

Spray a 9x13 baking pan with cooking spray. Spread mixture evenly into the bottom of the baking dish. Sprinkle the top with both cheeses.

Bake for 25-30 minutes, or until cheese in melted and slightly browned. Serve with tortilla chips.
★Share★Share★Share★Share
~~~~~~~~~~~~~~~~~~~~~~~~~~~~`
When you are from Maryland you love crab. You get used to seeing picnic tables covered in newspapers and paper towels with silver buckets and crab mallets. You get used to that unmistakable smell of seafood steaming in Old Bay seasoning and fresh buttered corn on the cob. When crab season ends, it doesn't mean our wonder crab dishes end. We have seafood all year round here. I serve my Maryland crab cakes during the winter months too. Remember, our crabs migrate south to warmer waters. We just have to wait for these places down south to send the crabmeat back to us. Costco and other places still sell our blue crab all year round.
Mini Crab Cakes
1 lb Jumbo Lump Crabmeat (I get mine only at Costco)
1 large egg
1/4 cup mayonnaise (Hellman's)
1 and 1/2 teaspoon Dijon mustard (Malle brand is best)
1 and 1/2 teaspoons Old Bay Seasoning
1 teaspoon lemon juice
1/2 teaspoon Worcestershire sauce
1/4 teaspoon salt
1/2 cup fine breadcrumbs made from white bread
1 tablespoon chopped parsley
canola oil for frying
In a small bowl, whisk the egg, mayo, mustard, Old Bay, lemon juice, Worcestershire sauce, and 1/4 teaspoon salt. Gently stir in crabmeat and breadcrumbs and mix with hands lightly without breaking up the lumps. Mixture will be somewhat wet. Cover with plastic wrap and refrigerate for an hour or more. Or put in your freezer for about 30 minutes. If you have lumps that are too big you can break them in half so they will better hold together while frying.
Once chilled, shape the mixture into 2 inch in diameter rounded crab cakes. Preheat a large nonstick skillet to medium high heat and coat with about 3 tablespoons of canola oil. When oil is hot, place crab cakes in pan and cook until golden brown, about 3-5 minutes per side. Do not flatten. Remove from skillet and drain on paper towels.
Just before putting crab cakes in the oven, drop two or three ice cubes onto the baking pan in between crab cakes. This will keep the high temperature from burning the bottoms. Bake in hot 400 degree oven for 10-15 minutes depending on the size you made your crab cakes. Serve with lemon wedges.
NOTE: You can also bake these in the oven instead of frying them. Bake at 400 degrees for 10 minutes or until browned.
~~~~~~~~~~~~~~~~~~~~~~~~`
1/4 cup (1/2 stick) butter
1 medium onion, coarsely chopped (1 cup)

1/3 cup flour
4 cup milk or half-and-half
1 tablespoon OLD BAY® Seasoning
1/2 teaspoon McCormick® Parsley Flakes
1 pound lump crabmeat
3 tablespoons dry sherry or cooking sherry (optional)


Directions
Melt butter in 3-quart saucepan on medium heat. Add onion; cook and stir 5 minutes or until softened. Add flour, Old Bay and parsley; whisk until well blended. Whisking constantly, gradually add milk. Bring just to boil.

Stir in crabmeat. Reduce heat to low; simmer 20 minutes, stirring occasionally. Stir in sherry, if desired. Heat 1 to 2 minutes. Sprinkle with additional Old Bay, if desired.
~~~~~~~~~~~~~~~~~~~~~~~~~~
Bacon Bombs:
1 can (8ct.) Pillsbury Grands Flaky
Layers Biscuits
Cubed Mozzarella Cheese (1-1″ cube
per Bomb)
2 lbs. of Bacon (1 slice per Bomb)
Sticks
Oil for frying (I used Canola)
Directions:
Cube up the Cheese, and cut each
Biscuit into fourths. Place one piece of
Cheese inside a Biscuit quarter, and
roll it up in there, nice and tight…
Wrap each rolled Bomb in a slice of
Bacon, and secure it with a skewer or
toothpick…
In a med/large pot, heat up approx.
2″ of Oil (to 350 degrees) and fry them
up in small batches. Maybe one or
two at a time, the oil will expand so
stay close…
Drain them on some Paper Towel, but
serve them up good and warm. YUM!!
~~~~~~~~~~~~~~~~~~~~~~~~~~`
Bacon Cheddar Pull-Apart Bread
8 oz of your favorite shredded cheddar cheese blend.
1 large round loaf of soft bread (like a French or Italian round)
8 oz. diced sliced bacon, cooked crisp
1/2 cup melted butter
1 Tablespoon dry Ranch dressing mix from packet
Cut bread in 3/4-inch intervals, being careful to not cut all the way through. Cut again, crosswise, not cutting all the way through. Place cheese in between all cuts: sprinkle with bacon. Blend melted butter and Ranch mix and drizzle over top of bread evenly. Wrap in foil and bake at 350 degrees for 15 minutes; uncover and bake 10 minutes more. Serve hot and pull apart pieces from loaf to eat!
~~~~~~~~~~~~~~~~~~~~~~~~~~~~~~~~~~~~~~~~~~~~~~~`
OK, Found it!!
Don't forget to SHARE this so the recipe will be SAVED to your timeline!
Looking for a quick idea for dinner? The kids will LOVE IT and love helping to make it!

PIZZA BALLS

Ingredients:

3 cans Pillsbury Buttermilk Biscuits (10 ct)
60 pepperoni slices (2 per biscuit)
Block of cheese (Colby/Monterey Jack or Chedder)
1 beaten egg
Parmesan Cheese
Italian Seasoning
Garlic Powder
1 jar pizza sauce

Directions:

Slice cheese into approx. 28 squares. Flatten each biscuit and stack pepperoni and cheese on top (Like in the picture) Gather edges of biscuit and secure on top of the roll. Line rolls in greased 9x13 pan Brush with beaten egg. Sprinkle with parmesan cheese, Italian seasoning and garlic powder. Bake at 425 degrees F. for 18 to 20 mins. Serve with warm pizza sauce for dipping. ENJOY!!

For more recipes and fun join: Sheyrl's Weight Loss Support Group -- A Renewed & Healthy YOU!!